After a very relaxing stay at the Pullman Khao Lak Katiliya, I needed to get back to Singapore (SIN) to catch my flights home to Chicago. Four airlines offer direct flights between Phuket (HKT) and SIN and many others offering one stop connections. Flights into and out of HKT are a highly competitive leisure market, with fares on all carriers typically hovering at about the same price. I wasn't particularly interested in flying any specific carrier, so I put off the purchase of the ticket for awhile.
Once I finally got around to pulling out my credit card with the intention of buying a ticket, I saw that Malaysia Airlines (MH) was offering a business class ticket through Kuala Lumpur (KUL) for only $127 USD more than the cheapest economy class ticket on my date of travel. I'm not usually one to consider purchasing a business class fare, but for some reason I was feeling a bit frivolous that day. I mulled it around for a couple of minutes and pulled the trigger on the purchase. I'd be flying HKT - KUL - SIN on MH's regionally configured Boeing 737s the entire way, stop in at the contract lounge used by the carrier in HKT, and also use their business class lounge in KUL.
Phuket to Kuala Lumpur
My hotel car dropped me off at HKT's international terminal and I wheeled my luggage into the terminal. It's not a very large terminal, so the Malayia Airlines check-in area wasn't difficult to find at all. The electronic screens above a section of counters proudly displayed MH's logo and noted lines for passengers in economy class as well as business. Our drive down from Khao Lak had been much faster than anticipated, so I actually arrived just before the counters opened. There was a fairly long line for economy class but I was the only person waiting in the business class line.
One thing I really disliked about my experience with Malaysia Airlines was their shoddy website. At the time of the trip I was an Executive Platinum in American Airlines' AAdvantage loyalty program, which allowed me to access some special perks when flying with American and its oneworld partners, including Malaysia Airlines. When I booked the ticket, I wasn't able to input my frequent flyer number into the booking because the website I was using (Expedia) simply wouldn't accept it during the booking process. I attempted to add my number to the booking after purchasing by using the provided booking reference number on MH's website, but it wouldn't accept the booking number. I contacted the carrier but they said there was nothing they could do to help me, so they simply said that I could have the agents add it to my booking when I checked in. Very unhelpful, but in the grand scheme of things not a huge issue because I was flying on a business class ticket which meant many of the benefits I was provided as an elite member were provided to me through the ticket. Still - a website should work, and MH's website it pretty bad from a booking management perspective.
Once the counters were open I was immediately called forward by the agent at the business class counter and started the check-in process, asking her to add my frequent flyer number to the booking mostly to ensure I received mileage credit for the trip. She smiled and said she would take care of it for me, but after 5 minutes of non-stop typing into her computer and multiple frustrated scrunched up lip curls, she looked back to me and said it wasn't possible to add it. "The computer will not add it to your booking. They should be able to take care of it for you in Kuala Lumpur though, they have better computers."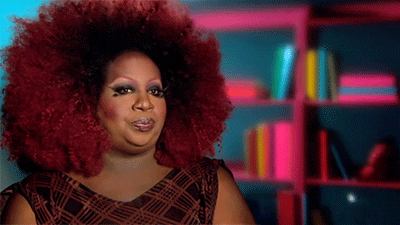 I clearly was unhappy with the agent's response, but there isn't really much I could do about it if the agent was saying it was beyond her capability. I was curious why she couldn't do it, since really adding a frequent flyer number to a booking should be an easy thing, but decided I'd simply take care of it in KUL during my transit. Even if I didn't have time to do that, I could always request retroactive credit for the flights through American's website. I decided to let it go for now and just figure it out later.
With that drama behind us, the agent stepped out from behind the counter with my boarding passes in hand and asked me to follow her. At first I thought she was going to simply show me where the security and immigration lines started, but she actually escorted me past the queue and to the front of the line where she promptly informed the passenger at the front of the queue for security that I was going to go next. You can imagine that passenger and many of those behind her were less than pleased with my appearance, and to be quite honest if I happened to be waiting in that line I would likely be annoyed with me, too.
The agent was clearly not concerned with everyone's annoyance and was waiting for me, so I smiled at the line and did my best to make it seem like I totally understood how annoying me cutting in line was all while throwing my bags onto the belt and sashaying through the metal detector with poise and grace.
The same thing happened with the immigration queue, and I did my best embarrassment dance the entire time. Total time from check-in to the agent dropping me off at the front door of the contracted lounge that Malaysia AIrlines uses for business class passengers departing from HKT? 7 minutes. Not bad!
There aren't a lot of lounge options at HKT for premium passengers, and Malaysia Airlines has decided to contract with the Coral Lounge for its business class experience. The agents at the check-in counter were very welcoming, big smiles on both of their faces and an invitation was extended to give me a tour of the facility. I declined as I tend to like to explore on my own, and it ended up being a good choice because the lounge isn't even big enough to throw a football around in. No point in a guided tour, you can see just about everything from anywhere you stand!
It's not really about how big something is though, it's how you use it, right? And Coral Lounge does a really good job of making use of it's limited space to present a polished, comfortable location to relax.
As you can see above, the lounge is essentially one long room with rows of comfortable lounge chairs with brightly colored accent pillows surrounding lacquered dark wood coffee tables. The glass windows running along the wall actually look out into the area of the airport where passengers board and deboard from planes. This is a particularly awkward feature of the lounge, as multiple times during my stay I was sitting down in one of those chairs working on my laptop when entire planefuls of people would suddenly come stomping down the hallways just beyond the glass. Of course they were just as surprised to see people enjoying a lounge as we were to suddenly see hordes of people marching past us. The obvious choice would be for the lounge to overlook the runways, but the layout of HKT means that this isn't really possible as all of the boarding areas have a set up similar to this where the entire outer ring of the airport is used for boarding and deboarding planes. So I can't really fault Coral Lounge too much on this aspect, it's simply a design flaw of the airport itself.
From an entertainment standpoint, there were several TVs positioned strategically around the room which were tuned to a Thai news station. Wifi was provided with a passcode provided on a little slip of paper when you checked in. One section of the wall was also dedicated to providing a variety of reading materials to customers.
A small buffet was set up in the entry way to the lounge, directly across from the check-in desk. On the one hand this was a good design element because it allows the lounge to keep a minimal number of staff on hand as the agents at the desk can see when food is running low and bring out replacements. On the other hand, having the food located in this position was a bit odd because the check-in agents are constantly watching you when you're perusing your options and customers who are entering or exiting the lounge are bumping into people getting food at the buffet, or getting in their ways. The last thing I need is someone standing in my way when I'm looking to get a plate stacked high with chicken wings. Yet still, with the space limitations, there really isn't a much better solution to the location of the food. So I do what's needed and throw a few elbows to get to what I need. BAM.
The buffet options were mostly finger foods - lots of spring rolls and types of breads stuffed or stacked with savory ingredients. There were also multiple types of crudites and fruits to snack upon.
The buffet also featured two hot items kept in chafing dishes - a fried rice and a chicken dish with cashew nuts and peppers.
Despite the variety of options before me, I kept it pretty simply and grabbed two spring rolls and a strawberry Fanta for my time in the lounge.
It' s a little hard to see but directly above the drinks cooler was a display case with many desserts that the staff at the check-in counter would need to open and grab for you. They had a green tea mousse cake that I eyed for a bit, but I ended up skipping it in the end. Not because it didn't look good, or because I'm really working on my audition tape for America's Next Top Model, but because I've generally enjoyed eating the in-flight catering on Malaysia Airlines flights in the past and figured I'd see what was offered on the plane.
There really isn't much going on in the lounge, and I spent most of my time working on my laptop and avoiding the eyes of passengers exiting their flights. Despite not directly overlooking the tarmac, you still had a few decent views from the lounge on occasion.
The lounge agents didn't make announcement for flights, so I had to keep an eye on the time myself and when my boarding time arrived I quickly packed up my spread and headed out to the gate where I found my plane was just about to allow passengers to board. Less than a minute after my arrival the agents invited business class passengers to board and I handed over my boarding pass and walked down the jet bridge onto MH's regionally-configured 737.
I was the only passenger who walked up to board when business class was called, so I arrived solo into the cabin where I was welcomed aboard by two female Malaysia Airlines cabin crew who escorted me the 5 feet to my seat. I always find it a bit odd when airline crew escort you to your seat in premium classes when the plane is generally small enough to make that a bit silly. Sure, it's a nice touch I suppose but it's almost more hassle than it's worth.
MH's regional business class flights utilize a recliner-style seat, which is perfectly acceptable for the length of flights these are typically operating on. It's similar to US carrier's first class cabins with a 2-2 configuration, however, the seats themselves are much nicer as they feature foot rests and extended recline. The seats in business class have blue leather headrests while the economy seats beyond featured red leather headrests in a 3-3 configuration.
As mentioned above, the seats themselves are above par in terms of comfort with domestic first class seats on US-based carriers. The addition of a foot rest is fairly common in Asia and is a nice step-up when using a recliner-style seat. It's not really a recliner if your feet can't join in on the party, right?
Even though our flight to KUL was under two hours gate to gate, the airline still provided a pillow and blanket at each business class seat. The bright blues and purples used in the cabin really brought a nice element of soothing hospitality to the cabin.
Having evaluated the seat comfort, I turned my attention back to reality and noted that a steady stream of economy class passengers were making their way back past the business class section. Even with a steady stream moving through the cabin, it appeared that our flight was not very full and we were fully boarded and ready for departure about 10 minutes prior to our official departure time. I was the only passenger in business class on this leg of my trip, so I was looking forward to the personalized service from the cabin crew.
Once the door was closed and passengers were out of the aisle, the business class flight attendant approached me to welcome me aboard the flight once again. She offered me a pre-departure beverage and I noted that I'd like some type of fruit juice. She smiled and replied, "I have just the thing for you Mr. Scherer!" She returned with a glass of pink guava juice, and she was correct - it was just thing! Cool, sweet, and refreshing.
While the plane was already fully loaded with its passengers it seemed the baggage service was still on an alternative time schedule, so I slowly sipped my guava juice while watching the men on the tarmac blow place the luggage on the conveyor belt into the belly of the 737.
A few drops of rain started to appear on the plane's windows, but it never developed into more than a bit of spitting and we departed the gate on time. Despite being a popular tourist destination, HKT doesn't exactly have a huge volume of flights arriving and departing at all times, so we were actually able to leave the gate and immediately taxi to the runway and take off without any waiting. The views over the Andaman Sea of the various islands dotting the coast of Thailand at take off was pretty spectacular.
The flight from HKT to KUL is listed as taking about an hour and a half, but like most airline schedules this time is padded a bit to account for slight delays related to air traffic congestion or airport issues, so really the flight takes about an hour in total. With so little time, the FA working the business class cabin was immediately on her feet and offering me a beverage and something to eat when the captain notified the crew they were allowed to move about the cabin.
With such a short flight, no menu was presented and I was only offered one dining choice - chicken satay with peanut sauce. This is all perfectly acceptable to me since it's an extremely short flight and to be honest I felt fortunate that they even offered a hot meal. On many other airlines, you'd be lucky to get a cup of water and a bag of pretzels tossed in your face as the flight attendant ran up and down the aisle screaming "THERE'S NO TIME, NO DAMN TIME PEOPLE."
I happily accepted the offer of some chicken satay and ordered a Diet Coke, to which the FA apologized and stated that they only had Diet Pepsi on today's flight. I'm sure this would perturb quite a few passengers but I'm one of those rare animals that actually prefers Pepsi to Coke. The best thing about telling people you prefer Pepsi to Coke is that without fail, everyone does the exact same thing:
This FA was no different, giving me a very odd look before recovering and saying she'd be back with my drink right away. As she walked away I admired the uniform she was wearing. I'm a fan of southeast Asian airlines such as MH using inspiration from the traditional kebaya for their female uniforms. They really bring a sense of style and regional flair to the airline experience.
True to her word, she returned promptly with my Diet Pepsi.
As my meal was being prepared, I decided to poke around on MH's in-flight entertainment (IFE) system for a little bit.
The IFE was available through the seat back and controlled by touch. Some folks might have issues with the germs that a touch screen can put on your hand, but you're on an airplane so let's just all admit that we're covered in each others foulness the minute we walk through that door and get over it.
When you first active the screen you are given the option of selection a language - only English or Bahasa Malaysia were given on this flight.
The selection wasn't very extensive but for the length of flights these planes typically fly, they didn't need to be. You had a nice selection of movies and tv shows to pick from that would be more than enough to keep you entertained for a short flight. A wide mix of movies and tv shows were available - new and classic, comedy and drama, Hindi and English, etc.
The FA reappeared with my meal tray and I slide open my tray table to give her a place to set it. I was pretty surprised by the meal because when she said the option was chicken satay with peanut sauce, I anticipated being brought a small plate with a few skewers on it with peanut sauce drizzled over it. Instead what I got was a plate of four skewers over a bed of seasoned rice and an entire container of peanut sauce.
The tin foil sauce container was a little odd but honestly it's not something I care about, especially on a flight of about an hour. They have limited time to get everything done and I'm sure heating up the sauce and transferring it to another container is just a bit much in the time frame provided.
The tray also included a small salad with dressing included with two shrimp as well as a custard pie dessert slice. A decorative pad of butter was on the tray and the FA returned immediately after dropping everything off to offer me a choice of bread from a heated basket, to which I made the only choice most people ever make on an airplane with a breadbasket - garlic bread!
The meal was surprisingly good, and I ended up eating everything on my tray except for the little shaving of chocolate that was perched on the top of the custard dessert. This wasn't my first time flying with Malaysia Airlines though, and to be honest I almost always find their catering, specifically on SE Asian cuisine, to be hearty and satisfying. A+ on this meal, and extra snaps for doing it all in under and hour.
With that being said, I was finishing up the last of my meal when the captain announced that we were going to be landing at KUL shortly and asked the cabin crew to prepare for arrival. My tray was whisked away by the FA and she asked me if there was anything else she could get for me. Nope, nothing at all. I'm a happy clam. She smiled and thanked me for flying with Malaysia AIrlines and proceeded to help her colleagues prepare the economy cabin and galley for landing.
Descent into KUL was smooth and landing happened without any fanfare. Our little 737 taxied from the runway and circled around the airport before finally coming to a jet bridge along the section of the terminal where regional flights arrive and depart.
The IFE's screens changed upon landing to a shifting stream of photos showing the different regional styles of dress within Malaysia and various advertisements generally promoting tourism in the country.
This was a very good flight for Malaysia AIrlines to start off my trip, and I was hoping that my onward leg to SIN would be just as smooth.
Kuala Lumpur to Singapore
As I mentioned earlier, my status through my frequent flyer account granted me some perks when traveling with oneworld alliance members, which includes Malaysia Airlines. Traveling on a business class ticket I am given access to business class lounges, but MH's KUL hub also has a first class lounge, which I was allowed to enter due to my status. My flight to SIN was departing from the same regional airport section of KUL but the first class lounge was located at KUL's satellite terminal which required me to hop onto a tram between the two areas, which only takes about 3 minutes.
I hopped off the tram and took an escalator up to the second floor and headed to MH's lounge complex which is located directly above where the tram arrives and also features their flagship first class facility, called the Golden Lounge. It also containsed a business class lounge I had never visited.
Having visited all of MH's other lounge facilities in KUL in the past, I knew that the first class lounge was nicer than the business offering in the regional flight area.
I walked into the lounge complex and approached one of the kebaya-wearing women manning the entrance desk and presented my onward boarding pass to SIN and also handed over my elite status card, asking if she would please be so kind as to add my number to the booking. She smiled and just like the woman in HKT told me that she'd take care of it for me. Great, excellent!
And yet just like before, over the course of a few minutes her smile turned into a frown and eventually turned into multiple phone calls to have supervisors come over and attempt to add my account to my booking. After about 15 minutes of work the highest supervisor that had been called over apologized to me and said that they weren't going to be able to add my account to my booking. I asked why and surprisingly she actually had an answer for me - my frequent flyer account lists my full name which includes a "Jr". MH's system apparently does not accept the suffix of "Jr" as a valid entry, so every time they attempted to add my account it was rejected for having an invalid name. Annoying, but I understand why it was a struggle. Can't fix something like that on the spot. I resolved to use American's website to retroactively receive credit for the flight.
Now here is where Malaysia Airlines did the one thing on this trip that was out of step with providing a good experience, in my very humble opinion. Despite understanding that their system was preventing me from legitimately adding my account number to the booking, the supervisor insisted that I was not allowed to access the first class lounge and would only be given access to the business class option. Did this make me seethe with rage? Nope. Did this make me scratch my head and wonder why common sense didn't rule the day while I still enjoyed the business class lounge and had a lovely evening? Yup.
One of my travel philosophies is to never, ever sweat the small stuff. You cannot enjoy your trip if you're constantly upset about all the little things that can go wrong. Let it go.
Despite being MH's only hub airport, and despite offering access to business class passengers and a variety of elites from their and partner airline's loyalty programs at no charge, MH's lounges are almost always dead when I visit them. This (among many other glaring issues) may explain some of the financial issues the carrier has found itself swirling in these past few years. Still, a giant lounge space with almost no other people is a great way to relax and unwind between flights.
Seating is what you'd expect in this type of facility, comfortable enough but nothing extraordinary. And of course with the lack of other people, seating options were plentiful. The one thing I found lacking in the lounge was access to outlets. In this modern era of gadgets and gizmos aplenty, access to a power outlet is on just about every traveler's mind when they're transiting an airport. For the majority of travelers without lounge access, it's pretty much a bloody free for all out in the terminal when it comes to finding an accessible outlet to charge your items.
Sadly the situation wasn't improved inside MH's lounge.
The sheer amount of available seating is a bit mind boggling. I'm not sure what kind of capacity this lounge sees at times, but during my stay it just seemed extraordinarily dead, with only one small section of the lounge right next to the food area seeing any sort of appreciable density in passengers. Which is pretty typical for humans right? There's a big living room to relax in during a party but everyone's standing ass to ass in the kitchen.